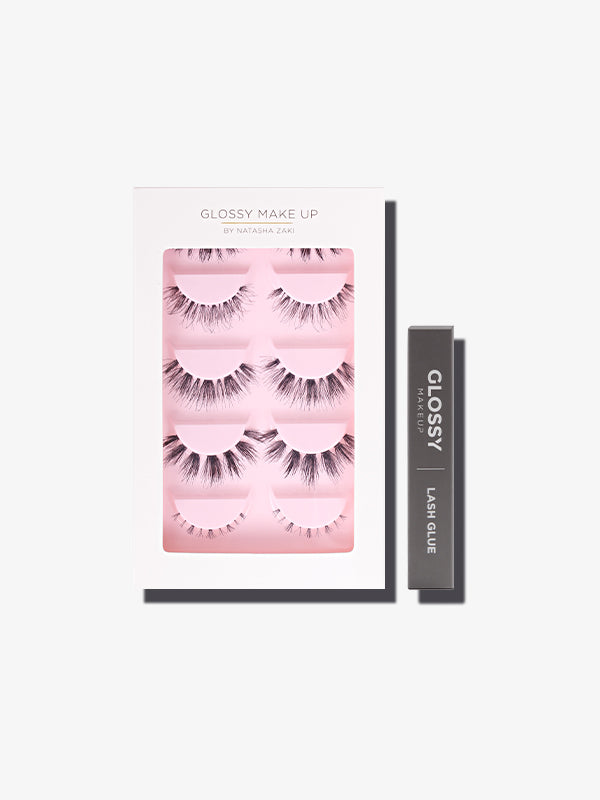 Chelsea Collection Bundle
---

Join us as we celebrate Eid with our Beauty Bundles. Curated specially for this season, our Eid Beauty Edit pays homage to this festive time of year.

What's in this bundle: 
1- Chelsea Lash Collection
Glossy Make Up Chelsea lash Collection are 5 wispy natural hair lashes designed by Natasha Zaki. Natural-looking and long-lasting, real natural hair lashes for a more boosted, lengthened or natural lash look to finish your makeup.

2- The Essential Eyelash Glue
A waterproof eyelash glue perfect for eyelashes that doesn't run and suitable for sensitive skin.
Chelsea lash Collection is made of human hair that provides an ultra-lightweight, comfortable and long-lasting wear. Each lash is 100 percent handmade with the softest human hair and with a unique cotton thread band. Their specifically-developed, cotton-thread band allows for easy and fast application, and they're reusable, providing an average of 20 plus applications.
How to Use
Gently remove lashes from the tray, starting from the outer edge, and wiggle to loosen the band.
Rest the strip along your lash line and trim the lash as needed to ensure the perfect fit for your eye shape. The strip should start where your natural eyelashes begin and end.
Apply a thin layer of glue (sold separately) along the band of the lashes. As a general rule, the glue should be no wider than the band of the lashes. Wait a few seconds for it to go tacky before application.
Using tweezers, place the lash where your natural eyelashes begin. Look down and press the strip lash against your lash line in the center, the outer edge and inner corner.
More Information
All our lashes are hand designed by beauty guru Natasha Zaki and hand-crafted with the finest material quality to be the most beautiful and comfortable lash you will ever wear. Whether you are looking for a natural finish or a very dramatic style, synthetic fibers or natural hair, our collections are constantly evolving to adapt your needs and make sure you keep having fun playing with your look.
 
 
 
 
Dubai - Same Day Delivery (Cut off Time 2pm)

UAE - 15 AED Delivery (Express 1-2 Days)

Kuwait - 30 AED (Express 2-3 Days)

Saudi Arabia - 30 AED (Express 2-3 Days)

UK, Europe - 30 AED (Express 2-3 Days)

US, Australia - 30 AED (Express 2-3 Days)

Worldwide - 30 AED (Express 2-3 Days)

Qatar - 30 AED (2-3 Days)

Friday's are exclusive of the days listed above.

WORLDWIDE (2-3 Days)

International Delivery, Duties & Taxes

For some international shipments, customs/import duties are applied once the parcel reaches its destination country.
Customs duties and any handling charges vary from country to country and are usually implemented when the order reaches its destination country.
Customs duties and taxes are non-refundable once charged.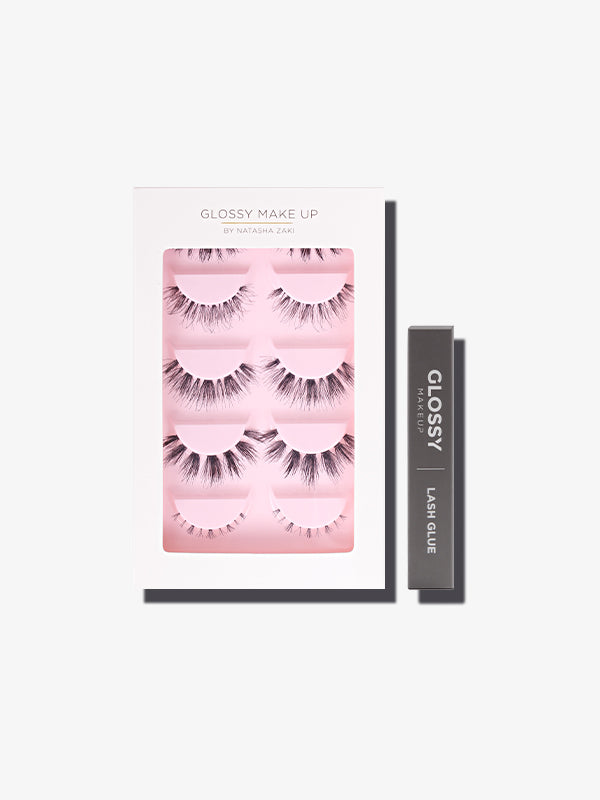 Chelsea Collection Bundle
السعر بعد الخصم

Dhs 129.00
السعر قبل الخصم
حدِّد الخيارات